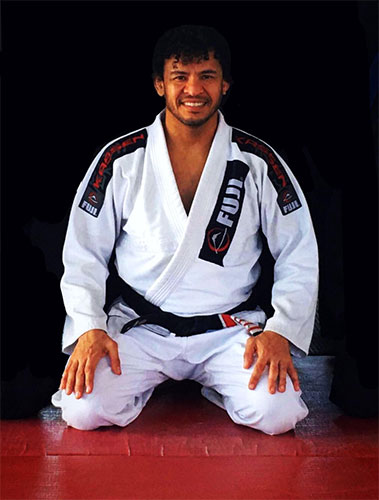 Carlos David Oliveira is a 5th degree black belt in Brazilian Jiu Jitsu, under famed BJJ instructor and UFC veteran Roberto Traven.
David is a 8-time Brazilian state champion, 3-time Brazilian regional BJJ/grappling champion, 5-time NAGA champion, and a Grapplers Quest champion. He is also a former professional MMA fighter, all his victories came by way of submission.
As an instructor, he is one of the most open, friendly and approachable teachers in martial arts. Through his technical explanation, method of coaching, and encouraging attitude he has developed countless new students into top BJJ practitioners.